Signals from India - Change in family fabric, social isolation, insecure individuals
elderly-care
sharing-economy
luxury-brand
millenials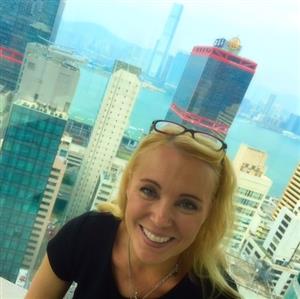 Consul, Innovation
Sari Arho Havrén
+852 6895 5221
sari.arhohavren@businessfinland.fi
Future Watch - Signals from India –series opens up seven identified key trends that affect the future of India in various levels. The signals are driving a change in society, culture and economy and, at the same time, opening new opportunities for businesses. The last part of the signal series is #Change in family fabric – social isolation, insecure individuals. Future Watch Report - India 2017, part VII: Change in family fabric, social isolation, insecure individuals from Team Finland Future Watch
Changing decision-makers in families
Traditional Indian joint families are on a decline but so are nuclear families. The new trend is hybrid families where couples choose to stay with their families and make decisions in a decentralized way. The growing number of earning members in the family also affects spending behavior, especially relating to interior design and lifestyles.
Recently, millennials have started to settle down in Tier 2 and 3 cities to reduce the cost of living and live near to their families, simultaneously contributing to the development of these cities. Modular products and services such as convertible furniture and convertible spaces etc. are gaining market share in current tight living conditions.
'Access-not-own' lifestyle
According to the estimates, over 64% of India's population falls in the 20 and 35 years age category by 2021. The consumer behavior of these millennial shoppers differ remarkably from traditional consumption. First, they are active participants in Shared Economy and prefer access over ownership. For example, the number of people living in rented houses has been constantly rising. Second, millennials have different status symbols than generation Y. Instead of investing in houses and cars, millennials tend to spend money on experiences such as travelling and buying luxury products. The changing consumer behavior in India indicates big opportunities in the luxury sector, e.g. luxury tourism.
Social isolation in millennials
In India, there is an increasing number of people moving away from their home in search for better education or work. This trend has partly led to the social isolation of young people. Consequently, dating applications are booming (e.g. Tinder gained its highest user-base in India recently) but also the number of mental health issues continues to increase (currently about 60 million people suffer from some mental disorder).
It is evident that there is a need for mental health practitioners in India. Currently, there are less than 4,000 psychiatrists in India. According to the estimates, about 20% of India's population will suffer from some form of mental illness by 2020. At the same time, millennials are turning their attention towards comfort consumerism and wellbeing-led lifestyle practices. To solve social isolation, businesses related to community living (hybrid work and living lifestyle) solutions are an emerging market opportunity in India.
Eldercare
Currently, 9% of India's population is above 60 years. In the next three decades, the number increases to 20%. The opportunities around eldercare go way beyond healthcare – 'elderpreneurship', luxurious senior living and applications preventing social isolation are new trends gaining popularity amongst the elderly.
Since an increasing number of people over 60 decide not to retire, re-skilling of the elderly becomes important. Also in-house medical facilities for the elderly and a more reliable network of Emergency Medical Service are a business opportunity in India. India is still lacking elder-friendly infrastructure, so there is market demand for both in and out of house infrastructure and facilities such as separate lavatories, wheel-chair friendly ramps etc.
Following key trends to be published soon in Signals from India –series:
#Work for All: and required skills
#Accessible and precision heath care for all, new innovations
#Women empowerment, growing role of women
#Elected dictatorship - win or lose for the country
#Environment - access to drinking water
#Ethics of AI
#Change in family fabric – social isolation, insecure individuals
Please find the video of the complete series attached below.
Contact Info
Sari Arho Havren
Consul, Innovation
Hong Kong
+85 26 895 5221
sari.arhohavren@businessfinland.fi
Silva Paananen
Managing Director
Partner in India of Tekes, the Finnish Funding Agency for Innovation
New Delhi –India
Mobile India +91 7838 043030
Mobile Finland + 358 50 599 5205
silva.paananen@kasvu.consulting