Botswana– business opportunities for Finnish companies
economy
agriculture
mining
renewable-energy
ict
business-environment
water-management
education-and-training
Suomen suurlähetystö
Pretoria
+27 12 343 0276
sanomat.pre@formin.fi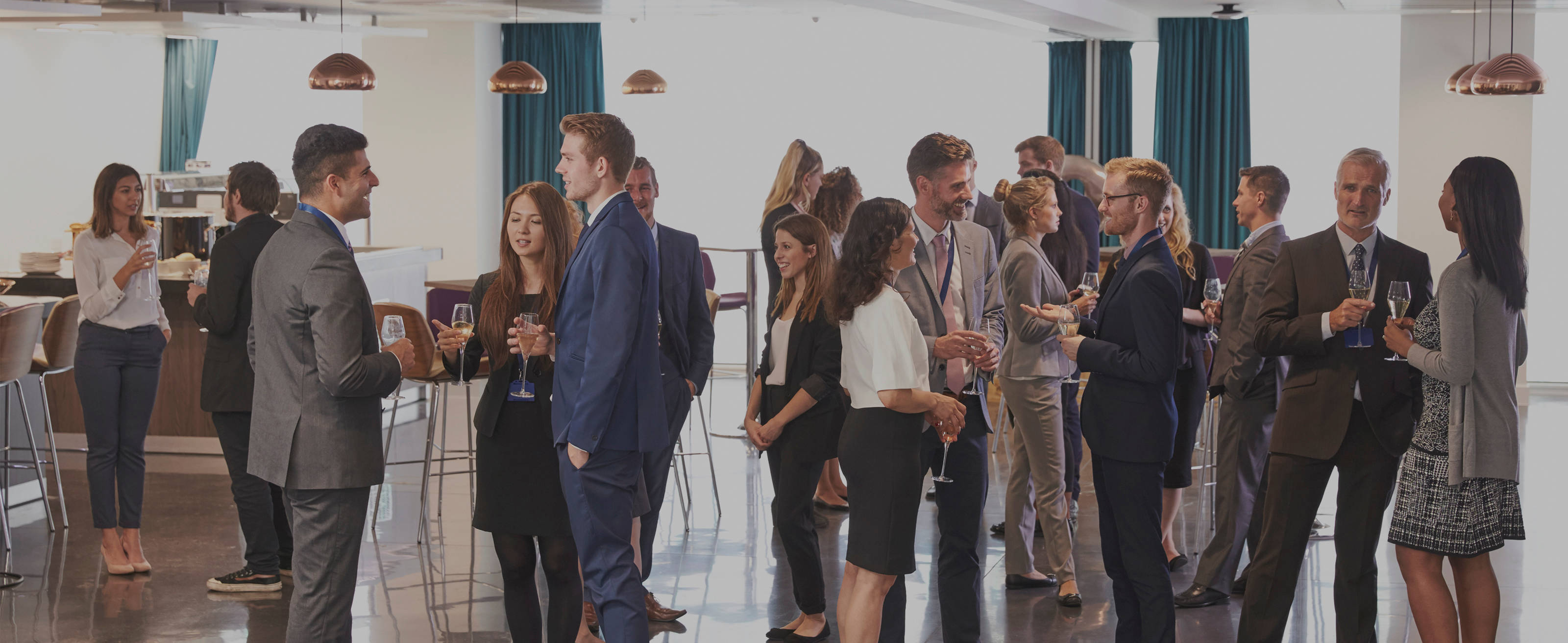 One of the world's poorest countries at independence in 1966, Botswana has rapidly become one of the world's development success stories.
Botswana has experienced fast economic growth with 5% growth over the past decade. Botswana's per capita GDP (PPP) is approximately 16 960 USD, making it the richest country in per capita terms in Southern Africa. Significant mineral wealth and good governance coupled with prudent economic management has made it an upper middle-income country.
However, Botswana is also one of the most unequal countries in the world with the Gini index 60.46. A fifth of its population lives with less than 1.90 USD per day. A core challenge is to diversify the economy by strengthening the private sector and to cut youth unemployment.

Trade between Finland and Botswana has been low, but there are business opportunities especially in agriculture, clean technologies (renewable energy, water and mining), ICT and education sectors.
The economic environment
The economy is export driven with secured revenues flowing to the country through the sales of mined commodities, including diamonds, as well as from the Southern African Customs Union. The World Bank estimates that the GDP grew 4.5% in 2017 and that the growth would accelerate to 4.7 – 4.8% in 2018 and 2019.

Botswana's diamond reserves are expected to last until the mid-century. The dependence on global commodities for export market makes the country vulnerable to changes in the international markets, coupled with challenges in the regular supply of water and electricity. The global financial crisis led to a sharp downturn in global diamond demand and the subsequent decline in diamond prices in 2008-09 was directly correlated with the economic malaise experienced in Botswana. Growing demand of diamonds and higher prices in 2010 was instrumental in the economic recovery. IMF forecasts that rapid diamond led growth will continue until 2020.

To respond to these economic challenges, the Government of Botswana has implemented the Economic Diversification Drive (EDD). Botswana has made efforts in diversifying the economy through sectors such as tourism, agriculture and industry. Interventions include investments in infrastructure, telecommunications and transportation. However, so far there has been little success in the diversification process. The mining sector has become even more dominant and in 2014 it contributed 24% of the GDP whereas in 2009 the share of mining was only 15%.


The state has a dominant status in the Botswanan economy and as an employer. According to UNCTAD, there are 55 state-owned corporations in Botswana. Recently, Botswana has started the privatization of state-owned companies, such as the copper and nickel producer BCL, Air Botswana, the Botswana Meat Commission (BMC) and the coal power station Morupule B. However production problems and unprofitability has made it difficult to find interested private partners for these companies. The EU is supporting Botswana to strengthen its private sector in support of economic growth and trade.

Botswana is a signatory of the Economic Partnership Agreement (EPA) with the EU (together with SADC members Angola, Lesotho, Namibia, Mozambique, South Africa and Swaziland). Companies from countries covered by an EPA can export to the EU without constraints such as customs payments and quotas. Companies can also import products and services they need at lower prices. The agreement also encourages countries to produce and export processed goods with higher value due to its flexible rules determining where products come from. A product can enter the EU market duty-free if at least one stage in its production took place in an EPA country.


Botswana ranks 81st on the World Bank's Ease of Doing Business 2018 Ranking, making it the fourth best country in Sub-Saharan Africa after Mauritius, Rwanda and Kenya. A high ranking means that the regulatory environment is more conducive to establishing and operating a business. According to Transparency International, Botswana is Africa's least corrupt country and ranks 34th out of 180 countries.
Agri-technology and agri-business
The government has recognized the need to diversify agricultural production and invest in agro-industrial and supply-chain development and this has been the key consideration also in recent National Development Plans (NDP 9/10).


The cattle and beef industry plays an important role in the Botswanan economy, with significant contributions to GDP and exports. Botswana has traditionally been a beef exporter to the EU market. The Botswana Meat Commission (BMC) has the monopoly over exporting beef produced in Botswana. There are three abattoirs in operation, in Lobatse, Francistown and in Maun. The abattoirs in Lobatse and Francistown do not have the capacity to handle the exports and the third one, the Maun abattoir, is struggling with poor water quality and Foot and Mouth Disease (FMD) affecting the cattle in the Ngamiland region and therefore is not allowed to export beef to the EU. The two operating abattoirs that are allowed to export to the EU are located in the southern part of Botswana meaning that the farmers have to transport the cattle long distances to these abattoirs, increasing the costs for farmers.


Botswana is a netimporter of food and has potential to boost production of basic commodities, such as cereals and pulses. In addition, fish, dairy products and vegetables present opportunities for imports. Botswana only produces 5% of the milk it consumes and processed dairy products, such as lactose-free products, are scarce in the market. The Finnish Food Safety Authority, Evira, visited Botswana in March 2017 to look at the possibilities of importing fish and dairy products from Finland. Further opportunities exist in domestic production, transportation and processed meat for domestic and export markets.
Renewable energy (solar, bio, W2E)
Botswana has currently limited energy resources and the country is depended on imported energy sources, especially petroleum products and electricity. Botswana's available energy resources include coal, solar and bio-energy (biomass and biofuels). Botswana has indicated reserves of some 2012 billion tons of coal. However the vast majority of Botswana's coal resources remain undeveloped. Botswana has not been able to produce enough electricity to cover the domestic consumption and has been highly dependent on South African electricity. Recently, Botswana has increased its domestic electricity production. However, the country's coal-base power stations, Morupule A and B, have been facing technical issues with strong implications for electricity production. South African utility Eskom is a major supplier of electricity consumed in Botswana, with additional Southern African Power Pool (SAPP) inflows from Mozambique, Namibia and Zambia.


At present, only 53% of the total population has access to electricity. The electrification rate in rural areas was 32% and 69% in urban areas in 2014. There have been some off-grid electrification pilot initiatives in the country. There are emerging private installers of isolated systems, from solar based home systems to larger systems providing power to public institutions and tourism lodges.


Charcoal and firewood are the major sources of energy for rural and low-income urban communities. The increase in the usage of fuel-wood has resulted in deforestation and fuel-wood is now scarce in all areas of the country except the North. Botswana has abundant renewable energy potential, especially in solar and biomass, which has remained largely untapped. The country is working on diversifying its renewable energy mix in order to attain its 15% emission reduction target by 2030. The energy focus of Botswana's 11th National Development Plan (NDP, 2017-2023) is to develop cost effective and environmentally sustainable sources of energy generation. Botswana has been working with the World Bank to develop a comprehensive renewable energy strategy. The NDP identifies renewable energy as a way to address Botswana's energy security concerns and its climate change targets.


Botswana has tremendous potential for solar energy utilization. The country has over 3,200 hours of sunshine per year. Until recently, the use of solar energy has been 3-4 times more expensive than the use of coal as the main source of energy. Solar energy has become cheaper and the price level is approaching the same as non-renewables (particularly oil but also coal). The impetus of solar energy is taking place and now the Botswanan regulations also allow for independent power producers. Botswana is following the South African experience in the Renewable Energy Independent Power Producer Procurement (REIPPPP) to regulate the energy sector. The Botswana Power Corporation (BPC) together with the Ministry of Minerals, Green Technology and Energy Security (MMGE) has embarked on a comprehensive electrical power system development strategy. In May 2017, BPC announced a tender and encouraged companies into a joint venture for the development, implementation and operation of a 100 MW Solar Power Plant.


The cattle and beef industry plays an important role in the Botswana economy with significant contributions to GDP and exports. The cattle population of around 2.2 million heads makes it easy for agro-waste produced from livestock to be used to produce biogas. Waste-to-energy solutions are opportunities in this sector, having in mind the Botswana abattoirs and municipal waste.
Mining
Diamond production has been the backbone of Botswana's economy for many decades, but the country's other mineral resources are still largely unexploited. These include nickel-copper, coal, soda ash, gold and silver. Botswana earns 89% of its foreign exchange income from mining, predominantly diamonds. Mining accounts for over 24% of Botswana's GDP. Botswana is one of the world leaders in diamond production, competing closely with Russia. Botswana has managed its mineral resources wisely, having long-term goals in mind and has gained an increasingly large share of the global diamond value chain. There are strong government institutions in place and the government has followed a careful macro-economic policy.


Diamond production has slowed in the last years due to declining global demand. The government has also recognized that it will become increasingly costly to mine a declining diamond resource (according to the World Bank, the cost of extracting diamonds is expected to rise in about 15 years) due to conversion of some open cast mines to underground and the closure of several smaller diamond mines. Falling global demand and commodity prices have been partly tempered by increased coal and gold production and Botswana is now turning its eyes on development of large untapped coal reserves and base metals.


Botswana's commercially driven stance on mineral development has created an investor-friendly climate, but concern about unemployment has increased the focus on local hiring practices. The mining sector does not provide substantial employment in the country (only 3.2% of total formal employment) where unemployment rates have been as high as 20% and 40% among the youth. Companies have faced issues on hiring specialized skills outside Botswana. Better linkages between the mining sector and the economy are needed in Botswana to increase the impact of mining on local development and employment, particularly in rural areas.


The mining industry is going through a transformation and entering the digital age and converting into a high-tech industry. More mining companies are engaging in automated and robotic technology. Remote monitoring and control of equipment allows miners to automate industrial processes like blasting, drilling and transportation. Automation also improves safety of the mine sites by removing personnel from dangerous environments and placing them in remote control rooms instead where they can operate equipment from a safe distance. Other opportunities may arise in the areas of lab automation, information management and data analysis (timely sample analysis are important in order to determine ore boundaries and drilling targets) to make mining more predictable.
Water
Botswana is a landlocked, arid and water scarce country that has been struggling with endemic droughts and varied rainfall. Botswana's water resources are limited and could constrain future economic growth if it is not efficiently stored, transported and utilized.


With a population of approximately 2 million growing annually at 2.4%, sustainable water use is essential. The economic growth and improved living standards have increased water demand and consumption further and put pressure on available, scarce water resources. In response, the government of Botswana has invested in the construction of additional dams and water transfer schemes.


In Botswana, both ground and surface water resources are utilized. Surface water comes mainly from ephemeral rivers and dams. Water abstracting requires a license from the Water Apportionment Board (WAB) and is abstracted by the Water Utilities Corporation and self-providers. Livestock farmers, mines, tour operators, outside settlements and construction companies are the main self-providers of water. Self-providers are responsible for their own water supply and management and are subject to attaining user rights from the Land Board and the WAB. In total, groundwater abstraction by self-providers is almost half of the country's total water abstraction.


Future water resource management plans that are built on better data have to ensure that groundwater is sustainably utilized and managed. The Ramotswa Aquifer remediation feasibility study and pilot project, still to be developed, is a prime example. Rainwater harvesting and recycling are possibilities in this sector. Further business opportunities exist in mining water management, wastewater treatment and water recycling in mining and mineral extraction processes.
ICT
Botswana has experienced fast changes in its ICT sector since 2006 when the market was liberalized to allow internet service providers to provide voice over internet protocol, the mobile operators to build their own infrastructure and the international voice gateway to be opened for competition. There have been impressive changes in the regulatory environment and in investment in bandwidth capacity. However despite the progress made, Botswana's network readiness ranking (by World Economic Forum) has been deteriorating. Botswana ranks worse (101/139) than South Africa, Mauritius, Namibia and Kenya in spite of higher income per capita than in South Africa, Namibia and Kenya.


Despite the government's significant investments in ICT infrastructure, penetration of internet and broadband remains at very low level. According to Research ICT Africa (RIA) survey, only 9% of respondents used the internet. Most of the internet users are residing in urban areas while the rest of the people in rural areas do not have access to internet for the most part. Also, high broadband and mobile data prices are limiting access to the Internet.


The Botswana Innovation Hub (BIH) is in the process of developing a "cyber city", a hub that would connect ICT and Research and Development (R&D) institutes with different public and private sectors.
Taken into account the big agriculture and mining sectors and the growing energy sector in Botswana, there are opportunities to develop mobile solutions and ICT managed services to these markets.
Education
Botswana's government has made education one of its top priorities and Botswana has invested significantly in skills development. More than 20 percent of the total government's annual budgets have been allocated to the education sector over two decades. The government has allocated 24% of its total budget to education in the 2018/2019 budget. The key objectives behind investments have been improving the human capital development in the country, achieving sustainable improvements in the quality of education and increasing the pool of skills in areas that are critical to improve the performance of the economy.


In Botswana, education is free for the first 10 years until the completion of middle school. Primary enrolment rates and gender parity in primary schools are relatively high with 91% of the school age population enrolled in primary school (2013). Botswana achieved gender parity in primary and in secondary education in 2011. The literacy rate among females aged 15 years and above reached 91% in 2014 compared to 88.7% for males. Key initiatives contributing to these outcomes were allocation of significant budget, provision of free basic education and adoption of the Inclusive Education policy in 2011 and an ongoing literacy programme that mainly benefits women. Despite positive achievements, education outcomes remain low and there is a mismatch between skills demand and supply.


The primary to secondary school transition rate is 97.5% (2012). However transition rates for technical and vocational education and training (TVET) is only 17%. Among males, the transition rate is 21.5% whereas among women the rate is only 12.5%. The low transition rates contribute to a significant crisis for adolescents in Botswana that is perpetuated by the limited availability of employment. Botswana has also invested heavily in tertiary education, but it has not been able to convert its wealth into an economy that is diverse and creates enough jobs for those that complete school or are successful in further education.


Botswana's high unemployment rate reflects a mismatch between the quality of education and the labour market demand and it is clear that existing labour markets cannot provide employment for all who need work. This is compounded by the fact that many of those applying for jobs are inappropriately qualified for the jobs on offer. The government is currently implementing the 2015-2020 Education and Training Sector Strategic Plan (ETSSP), which aims to ensure that the education system produces graduates with relevant industry skills. ETTPS recognizes the need to nurture the entrepreneurial, managerial and technological capabilities among youth and to prioritize training that develops appropriate skills required by the market.


Some Finnish universities of applied sciences have been in discussions with Botswanan counterparts to offer their education services. There are market opportunities for education that prepares students to the profession and provides students with skills that the market requires. Further business opportunities lie in providing solutions and services in training and skills development as well as vocational training.

Heidi Sairanen, Embassy of Finland​​​