Functional Food market growing in Saudi Arabia – creates opportunities for Finnish Food companies
free-from
functional food
naturally-healthy-food
berry-products
naturally-healthy-beverages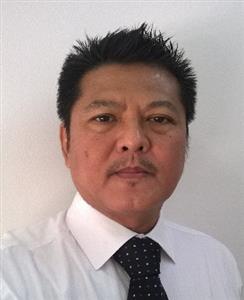 Advisor
Ferdinand Roc
+966 11 488 1042
ferdinand.roc@businessfinland.fi
Increasing consumer awareness and government health concerns are changing dietary habits in Saudi Arabia.
Saudi Arabia is a fast-growing market for healthy functional foods and beverages.
The functional food market in Saudi Arabia is expected to witness a 10% compound annual growth rate in the next few years, reaching a total value of USD 4.2 billion by 2020. The rising demand for healthier food is already visible in the expanding health and organic food sections of the supermarkets and hypermarkets.
This rapid growth is based on increasing consumer awareness about the benefits of healthier food and government alarm about the levels of obesity, diabetes, high blood pressure, heart disease and high cholesterol among the population. Saudi Arabia's Ministry of Health actively promotes a healthier lifestyle and doctors, dieticians and fitness trainers are recommending functional foods to their patients and clients. The influence of the country's expatriate population and better access to broadband and satellite television are also contributing factors to the changes in the country's dietary habits.
Finland is known for its berries and foods with health-enhancing properties, including products for special diets and therefore the Finnish offering matches well the demand in Saudi Arabia.
Companies and sectors benefiting from this opportunity
Finnish companies with natural, healthy and functional food products (whether dry, canned or frozen)
Solutions or products needed
Berry-based products and ingredients
Cereals and other oats-based products
Healthy snacks or confectionery
Free-from products
Baby food
Super fruit/berry beverages
Team Finland activities available for Finnish companies
Seize the opportunity by joining Food from Finland at Gulfood - www.gulfood.com 17-21 February 2019
In addition, Food from Finland will organize a meet the buyer event in Saudi Arabia in the fall.
Contacts
For more information about this opportunity, please contact
Ferdinand Roc
Advisor, Business Finland, Saudi Arabia
ferdinand.roc@businessfinland.fi
+966 50 2129779
Read more about this opportunity
Growing participation of women in Saudi Arabia's workforce
Apart from busier lifestyles and rising health awareness, the growing participation of women in Saudi Arabia's workforce are all driving demand for Fortified/Functional packaged food products that are both convenient and highly nutritious.
Manufacturers in categories such as dairy, confectionery, baby food, breakfast cereals and vegetable and seed oil are increasingly responding by fortifying their products with vitamins, minerals and other nutrients.
Strong demand in many product categories
Among the functional foods available in Saudi Arabia, the highest demand is currently for cereals, flakes, high fibre bread, confectioneries, and low-fat, fat-free, low-sugar, sugar-free, gluten-free and cholesterol-lowering products.
In 2017, the sales value of natural healthy packaged food increased by 7% to USD 1.0 Billion and this is forecast to reach USD 1.3 Billion by 2022.
Naturally Healthy (NH) beverages represent another attractive market, more consumers are expected to embrace NH beverages products in efforts to maintain healthy lifestyles and seek products that are free from sugar and artificial ingredients. Sales of NH beverages registers current retail value growth of 5% to reach USD 650 Million in 2017 and this is forecast to reach USD 800 Million in 2022.
Saudi Arabia is expected to witness strong growth in the consumption of NH beverages given the harsh weather conditions. It is the Muslim hub with the cities of Mecca and Medina, which attract millions of Muslim pilgrims each year.
Options for entering the market
Using specialized distributor/importer to access target groups
Selling their own brands to consumers through importers/distributors/wholesalers
Establishing their own sales subsidiary/distributor
Appointing an agent to promote their products and to find their suitable importers/distibutors/wholesalers