Future consumer in China and Hong Kong
consumer-motivation
consumer-behaviour
consumer
consumerism
consumer-trends
consumer-internet-economy
consumer-decisionmakers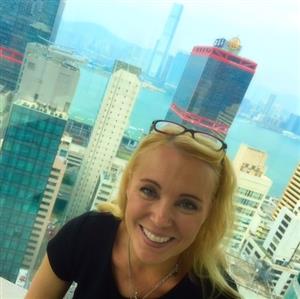 Consul, Innovation
Sari Arho Havrén
+852 6895 5221
sari.arhohavren@businessfinland.fi
A recent Future Watch study identifies and describes future consumer trends in Mainland China and Hong Kong over the next 2-10 years. These trends are likely to impact the products and services these consumers buy and the marketing they respond to. It aims to identify significant trends that are specific to China's unique market. Central to the forecasting is identifying 12 consumer roles that represent key China trends. Each role has an accompanying case study which explains how brands are starting /planning to tap into these nascent trends.
The 12 key consumer roles and trends are:
Personalisation Needer seeking tailored solutions and convenience. Alibaba hopes to tailor through its extensive consumer data and investing in AI and facial recognition.
Astute Premiumiser seeking quality & status, but still loving a deal. Dairy giant Mengniu highlights this at a basic level where its 'Deluxe' milk outsells its normal milk by 53% whilst being 89% more expensive with just 20% more protein.
Transparency Needer seeking safety & authentic products. Zhong'An uses blockchain to track and trace chickens to build consumer confidence and preference
Virtual Escapist seeking entertainment & belonging. Journey Frog saw a segment of addicted gamers prepare a virtual frog for holiday which made Beijing take action.
Experience Seeker valuing enjoyment & service. Hema Fresh supermarkets enrich the shopping experience and address pain points using big data and interactive features.
Celebrity Wannabe seeking affluence & influence. Farmer Jiang Jinchun has utilised social and video channels to build a thriving produce business from the countryside.
Self Improver seeking fulfilment & differentiation. Marathon events in China grew 20-fold between 2014-17 as an example of how quickly Chinese are seeking to live more fulfilling lives and differentiate themselves.
Setting Changer valuing individuality & dynamism. Ycloset allows consumers to rent fashion, Bingxi Culture allows art rental as short as 7 days allowing fluidity in artistic expression.
Gender Agnostic who is untraditional and seeking self expression. Cosmetics brand L'Occitane has attributed double digit growth in China to engaging an effeminate spokesman and providing male skincare and makeup products.
Ethical Advocate wanting value alignment and self-benefits. Smartphone and smart appliance brand Xiaomi has seen 2.2 million participants of its Green Service month.
Consumption Nationalist seeking a feeling of contribution & recognition. D&G has seen its brand equity plummet in China due to culturally insensitive advertising.
Connected Capitalist seeking sociality & reward. Online coffee retailer Coffee Box saw its users open 520,000 virtual cafes in one day as consumers promoted their coffees through social media.
The 12 consumer roles feed into key macro trends in China. This includes Seamless Shopping Experience across both B2C and B2B providing tailored consistency across all touchpoints, engaging customer journeys over a lifetime, rather than for one-off purchases.
The Future of Entertainment will see big data and AI algorithms feed into the creation, personalisation, interaction and commerce-integration of gaming, film, media and music.
There is no country which will see personalization taking off like China. High digital engagement and limited data privacy restrictions will have AI deliver tailored solutions to China's massive population, particularly in areas of sport & fitness, travel, finance & health.
Consumer Cleantech will be driven by both strong government policy and consumer pull, with the most appealing products bringing personal benefits.
HK consumers' greatest variances from mainland China include more trust in the market, a lower importance placed on environment, less adaptability and purchase motivations less driven by tangible benefits or appearance.
Finland is best known for its aspirational lifestyle, cleantech, home décor, sustainable products, safe products, fashion & design, products & services, modern tech and cool & unique. HK and Mainland have similar perceptions, but HK considers Finnish products safer and more modern at this stage.