Maritime industry shifts: Benchmarking Digital Ships
autonomous-vessels
video-analytics
image-analytics
robotics
sensors
artificial-intelligence
Autonomous-systems
Maritime
Digital ship
Ports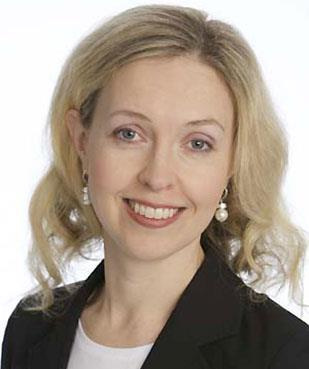 Program Director
Ulla Lainio
+358 40 343 3357
ulla.lainio@businessfinland.fi
A significant shift is expected in the way in which the maritime industry manages information. Modern ships are noted to be highly automated and are increasingly dependent on software-based control systems. Business Finland and Future Watch service wanted to benchmark countries and identify leading markets regarding digital ships and also to gather specific intelligence on technology development and adoption rates. Selected countries were benchmarked by their inclination towards R&D spending, technology adoption rate, technology readiness level, IP and degree of focus on emerging applications.
Digital Ship refers to the application of digital technologies such as machine learning, data analytics, visualization (augmented/virtual), cloud and advanced wireless communications technology to the shipping industry. The countries benchmarked are US, Holland, Norway, Germany, Japan, Singapore and Finland.
Key conclusions: (summary report to be found here)
Japan and the USA, with high fleet values and sizes, lead the developments in marine digitization concepts by researching and promoting various autonomous vessel research projects. Both countries are witnessing funding support from the government for research and development in the marine digitization ecosystem. Most of the projects engage seagoing vessels for testing and improving autonomous technologies.
The key technologies that are enabling the digitization concept in the marine sector are sensor, artificial intelligence, bigdata, blockchain, cloud and cyber security.
Artificial intelligence is a potential game changer in maritime industry across countries such as Singapore, United States, Finland, Japan and Norway - based on the commercialization status and usage of AI in real-world scenarios such as to predict the future course and manoeuvres of a vessel, to intelligently optimize the route in real-time, thereby reducing the fuel costs.
Autonomous navigation of ships, collision avoidance and the development of a manned remote manoeuvring system, predictive & prescriptive analytics, data management & disaster recovery are the key applications in the digital ship.
As a world-leading maritime nation, Norway has taken a position at the forefront in developing and adopting autonomous ships. The key factor driving the growth is due to the formulation of Norwegian Forum for Autonomous Ships (NFAS) where the organizations form a group to develop projects. Many organizations follow a partnership business model with emerging startups to develop autonomous vessels. For instance, Wilhelmsen and KONGSBERG, have collaborated to start the new company, called Massterly, which offers the complete value chain for autonomous ships, from design and development for controlling systems, logistics services and vessel operations.
Shipping industry is known to be characterized with involvement of a wide range of domestic and international, private and public stakeholders, all of whom have to be involved in the planning of implementation of technologies such as blockchain. Having a centralized authority or a facilitator for marine digitization has helped countries in their digitization initiatives. For example MPA, Singapore and Port of Hamburg, Germany.
Key technologies covered: Simulation/Digital Twin, Big data, artificial intelligence/ machine Learning, Cybersecurity, sensors, robotics, image/video analytics (including surveillance), advanced wireless communication technologies, navigation technologies (including LIDAR/ SONAR and other location-mapping), autonomous systems (including remote controlled/ autonomous vessels).
Countries bechmarked: US, Holland, Norway, Germany, Japan, Singapore, Finland.
Full report available on request from soile.ollila@businessfinland.fi