Saudi Interior Design Industry creates opportunities for Finnish companies
furniture
interior-design
saudi-arabia
interior-materials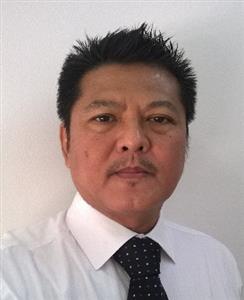 Advisor
Ferdinand Roc
+966 11 488 1042
ferdinand.roc@businessfinland.fi
Saudi Arabia astonishing volume and variety of major construction and fit-out projects are currently underway or planned, as the Vision 2030 national development plan becomes reality.
Diversification from oil reliance and the National Vision 2030 have led Saudi Arabia to plan and spend billions of US$ on hospitality, residential, commercial and retail projects that demand the full range of interior and fit-out products.
Already home to the Middle East's largest economy and construction market, Saudi Arabia has quickly become the region's biggest interior design buyer in an effort to supply the massive wave of construction projects, including entirely new cities.
Companies and sectors benefiting from this opportunity
Furniture & interior companies
Technology equipment companies
Solutions or products needed
Furniture
Interior materials
Lighting materials
Accessories & homeware
Innovative building materials
Activities available for Finnish companies
Seize the opportunity by joining the INDEX Saudi 28th-30th September 2019
Attending to the event will give you unique access to buyers and specifiers of interiors and fit-out services in hospitality, commercial, retail and residential sectors.
Contacts
For more information about this opportunity, please contact
Ferdinand Roc
Advisor, Business Finland, Saudi Arabia
ferdinand.roc@businessfinland.fi
+966 11 488 1042
Read more about this opportunity
Saudi Arabia accounts for 32% of GCC interior design market spending
The renewed demand of high quality interior design and fit out services in Saudi Arabia can be attributed to the influx of new residential, commercial, hospitality projects as well as the numbers of schools and healthcare facilities planned across the country in preparation of Saudi Vision 2030.
The Saudi Arabian interior design market is poised for solid growth over the next few years, with the Kingdom accounting for nearly $3 billion market spend, which is almost one third (32%) of the total interior design market in the GCC, which is worth a total of $9.48 billion.
Some of the Mega Projects (residential, retail, commercial, hospitality) behind the demand:
Dahiyat Al Fursan New City (Budget: $20 billion) major residential project will include construction of apartments, townhouses, education buildings and commercial buildings.
Al Faisaliah City (Budget: $25 billion) A concept city on Saudi's west coast that will accommodate 6.5 million people in the 995,000 housing units.
Mall of Saudi (Budget: $3.2 billion) includes construction of a mall spread over an area of 866,000 SQM which will include indoor snow parks and 300,000 square meters of shops, restaurants, entertainment areas.
The Avenues – Al Malqa (Budget: $1.9 billion) An expansive 1.7 million SQM multiuse project set to become one of the Middle East's largest shopping malls.
Al-Qiddiya Entertainment City (Budget: $500 billion) Expected to attract 17 million people by 2030, this entertainment city almost as big as Las Vegas is located southwest of Riyadh, and will include theme parks, resorts and hotels.
NEOM (Budget: $500 billion) With its first phase due to complete in 2025, this unprecedented project will build a new megacity on the Red Sea near Saudi Arabia's border with Egypt and Jordan and cover an area some 33 times the size of New York City.