Singaporean and Asian infrastructure companies need smart building and smart infrastructure technologies
smart-infrastructure
Smart-City-Solutions
Smart-Building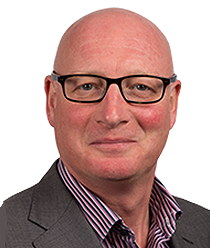 Senior Advisor
Perry Le Dain
+44 786 778 1237
perry.ledain@businessfinland.fi
Large infrastructure companies in Singapore are interested in Finnish smart building and smart infrastructure technologies.
Finnish delegations have visited Singapore three times between 2017 and 2019 and have identified valuable business opportunities.
A forthcoming opportunity for Finnish companies to offer technologies and solutions to potential customers and partners in Singapore will be during a technology innovation week (11-15 November 2019). During this time, Team Finland, Helsinki Business Hub, KIRA Hub and the Nordic Innovation House will organize a program for Finnish companies.
The Embassy of Finland in Singapore, in collaboration with Helsinki Business Hub, has developed relationships with key Singaporean players in infrastructure development. Some of these prospective customers and partners operate globally, as well as Asia.
Relevant smart building and smart infrastructure projects are:
Capitaland (large projects in Asia)
Surbana Jurong (large infra projects globally)
JTC (majority of Singaporean industrial and business infrastructure)
HDB (90% of housing in Singapore)
Building and Construction Authority Singapore BCA (new national directions and procurements
Enterprise Singapore's IPI unit (potential joint-innovation and business development in the region)
Singapore-based investors ae also interested in Finnish smart technology companies (e.g. VCs, family offices, corporate investment).