Italian banks accelerate digital transformation – open banking is a priority
fintech
digital-transformation
digital-banking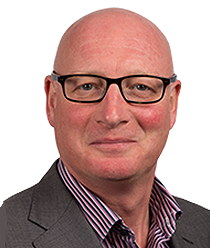 Senior Advisor
Perry Le Dain
+44 786 778 1237
perry.ledain@businessfinland.fi
Italy is the fourth largest banking market in Europe. The Italian market comprises almost 600 banks, including around 300 co-operative banks, and is in significant change.
Mergers and acquisitions are expected to happen especially in the co-operative and mutual banks. During the last ten years, the number of banks has decreased by almost 25% and the number of branches fell by 15% due both to market consolidation and digital transformation.
The industry is very fragmented as top five banks account for approximately 60% of the total number of branches. There are a couple of large banks even at the European level (UniCredit and Intesa Sanpaolo) while the remaining market share is split between medium-sized national or multi-regional players and local savings and co-operative banks with limited geographical presence.
Banks invest heavily in digital innovation
Digital transformation is shaping the Italian banking sector. All banks face the challenge of their clients growing more digital thus demanding new digital services and new ways of engagement. Digital transformation now extends beyond customer experience and engagement, and now includes areas such as in-branch productivity and customer analytics.
Digitalization strategies focus especially on migration to digital banking: development of new services, branch automation, better data management and updates of IT architectures to support the digital evolution are the cornerstones of the transformation of the sector.
Business opportunities
In a study conducted by the Italian Banking Association, almost 90% of Italian banks state that their investments in digital innovation will increase in 2018 compared to 2017. This will create concrete business opportunities for suppliers of digital technologies and solutions.
- The right time-window is now, as the banks are going through massive projects to revamp their retail, with an eye on technologies introducing remote advisory solutions, enhancing customer experience and engaging the customer in all the steps of the client journey. Additionally, cost reduction and improved effectiveness are key drivers. You need to evaluate what kind of concrete opportunities exist for your product or solution. We can help you to get feedback from your potential Italian clients and start negotiations in order to plan and implement your go-to-market strategy, explains Marjaana Karjalainen from Dreamex Consulting, Business Finland's framework service provider from Italy.
Concrete opportunities exist in several areas:
Integration of various customer channels
Cyber security
Implementation of big data solutions for personalized marketing campaigns, real-time analytics of customer and prospect behavior as well as customer profiling
Digitization of processes and the modernization of core banking services and infrastructure adaptation
Initiatives based on blockchain and Distributed Ledger Technology (DLT) e.g. replicated, shared, and synchronized digital data geographically spread across multiple sites, countries, or institutions
Artificial intelligence and robotics enabling new forms of assistance and interaction with the customer. Applications include chatbots (software capable of conversing with users), robo-advisory (automated programs to support the allocation and management of investments), virtual assistance and advanced systems for customizing offers
Some examples
Intesa Sanpaolo is the leader in Italy in all banking areas (retail, corporate and wealth management) with 11.9 million customers and a network of around 4.400 branches. The group plans to invest approximately 2.8 billion euros into digital transformation over the next three years, in order to increase its digital banking business from 10% in 2017 to 70% in 2021. The investments will enable the collaboration with innovative fintech companies in order to create new tools and processes for cyber security, advanced analytics, the extension of digital platforms and multi-channel purchasing.
UniCredit is an Italian global banking and financial services company. Its network spans 50 markets in 17 countries, with more than 8.500 branches and over 147.000 employees. The group is midway through a vast investment program where 1.6 billion euros is allocated to IT investments, including digital transformation and core system updates designed to ensure a smooth migration to digital and mobile-centric services.
UBI Banca is the fifth largest banking group in the country. It is mainly known for its Internet bank IW Bank which is characterized by its high technological content. The most interesting innovations planned for the group's future digital development include chatbots for service desk automation, software defined data center logics, advanced predictive analytics and accident management techniques. Additionally, automation and orchestration of DevOps logic services is important for the management the life cycle of customer applications and banking front-ends. The bank has a special interest blockchain, AI and machine learning.
How to get started?
A delegation to visit Italian banks in Milan and Turin is being planned for May 2020. In case you're interested in participating, please contact Perry Le Dain from Business Finland.